8:00PM
(Doors:

7:00PM

)
$28.00 - $49.00
Ages 21 and Up
This show is at Belly Up
143 S. Cedros Ave, Solana Beach, CA
Ticket Price: $28 advanced / $30 day of show / $49 reserved loft seating (available over the phone 858-481-8140 or in person at our box office) (seating chart / virtual venue tour)
Not on the e-mail list for venue presales? Sign up to be a Belly Up VIP and you will never miss a chance to grab tickets before they go on sale to the general public again!
There are no refunds or exchanges on tickets once purchased.
All times and supporting acts are subject to change.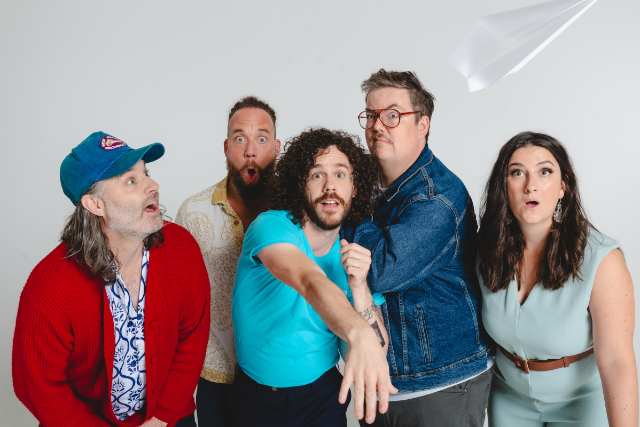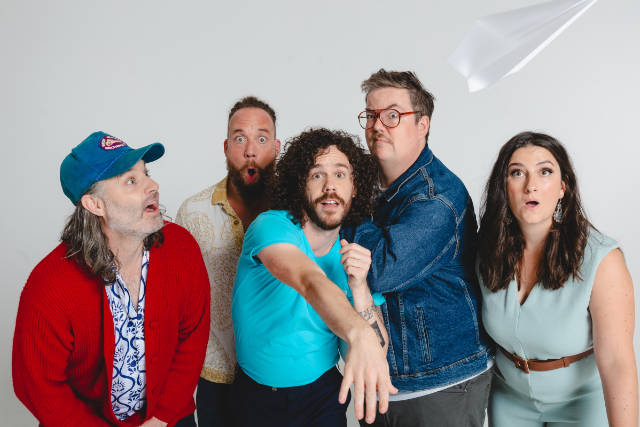 The Strumbellas
Ever since forming in 2008 and releasing their debut album, 2012's My Father and the Hunter, Two-time JUNO award-winning alternative group The Strumbellas have steadily shared follow-ups containing every ounce of folk-tinged gusto, from 2013's We Still Move on Dance Floors to 2016's Hope to 2019's Rattlesnake. The band will soon round the corner with a brand-new fifth studio album, Part Time Believer (out February 9), a collection that signals The Strumbellas' grand return and rebirth.
"We had a slow pandemic," says David Ritter of the period between Rattlesnake and Part Time Believer. Unable to tour, The Strumbellas put every last bit of energy into perfecting Part Time Believer, spending days behind the scenes composing and writing songs. "There was no real pressure," adds Jon Hembrey. "We kind of went into it with the thought of, 'Hey, let's just write what we write, and then sift through all that and find what we want.' This was the time when we had the most material to draw from. It was a deliberative, collaborative process."
Out of their sessions came nearly 50 tracks, which the band — now with Jimmy Chauveau on board as lead vocalist — whittled down to 12. Shepherding the recording process along was producer Ben Allen (Gnarls Barkley, Kaiser Chiefs, Walk the Moon), with additional tracks produced by Keith Varon (Machine Gun Kelly, Lindsey Stirling), Stevie Aiello (30 Seconds To Mars), and Dave Schiffman (RHCP, The Killers, Adele). Packed with poignant lyrics surrounded by bombastic, folk-driven melodies, Part Time Believer continues The Strumbellas' long-standing tradition of mood-meshing. The anthemic opener "Hold Me" is one of the rare Strumbellas love songs, though, in true fashion, it's tinged with melancholy. "It's a lot about feeling sad," Ritter expands. "It's love and depression, love and dark times and what it means to be loved and need love at your lowest, and what people can mean to each other when they're down."
Even the title Part Time Believer (taken from the acoustic-led, slow-marching "Steal My Soul") marks a new venture in The Strumbellas' penchant for big, brightly coloured melodies overlaying cerebral verses. Weaving in a touch of religious imagery, the arena-filling "Steal My Soul," blends piano and electric-guitar accents, feather-light harmonies, swelling strings, and a powerful, chanting chorus. "We all have demons and it's up to us to hold on to ourselves as we face them down," says Ritter
Part Time Believer, meanwhile, is intended to capture The Strumbellas' sonic discrepancies. "I think of our sound as containing some contradictions," Ritter says. "Sad lyrics, happy music. Or a song is formulated in a dark bedroom somewhere, and it's really depressing, and it's about struggling with mental health or a dark period you're going through in your life. But it goes from this bedroom to the rehearsal room, and we dance around and sing together. There are contradictory elements that are part of our DNA. We're serious about certain things, but maybe only halfway."
Elsewhere, the piano chiming "Holster" contemplates the idea of running in place and feeling like you aren't living up to your potential. "We all get caught in a holster, but it's all in our head," the sextet declares in rising harmony. "'We're Canadians, we don't like to talk about guns," Hembrey laughs. "But 'Holster' is not about using the gun or the gun fulfilling its potential. It's the place where the gun is resting or is waiting to be used. It's this feeling of having things that you want to do, things you want to figure out — you just can't quite get there."
Finally, the piano-pop ballad "Running Out of Time" is a yearning meditation about time passing, envisioning future goals, and coming to terms with the result. "It's funny to feel prematurely old at different ages," Ritter says. "I think people often feel like things are escaping them, or they're trying to grab on to something — happiness, gratitude, professional or personal goals — and for some reason, they just can't get there. Even if they get the thing they want, it doesn't feel the way they thought it would. A lot of these songs are about trying to figure out why we're all feeling this way, and how we can find more peace in our lives."
As The Strumbellas head into their next chapter, their shared vision and cohesiveness as a band has never been stronger. "I sometimes look back on how long we've been together and think it's remarkable that we still like each other so much," Ritter laughs. "The band really is my other family… We remain best friends, and we still have so much fun playing shows and making music together."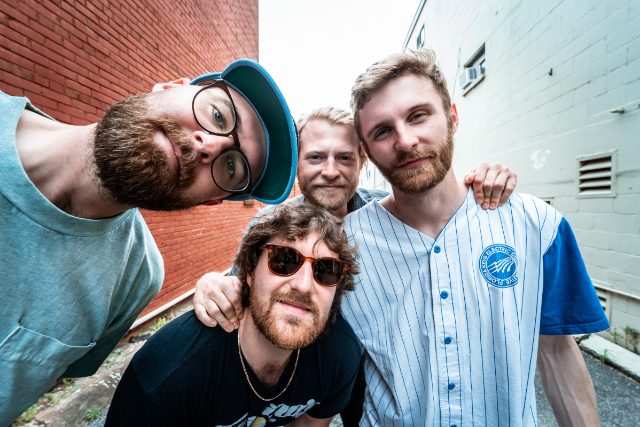 Certainly So
Gray, Wilson, Porter & Corder — Welcome to Certainly So.
Hailing from Birmingham, AL, childhood friends Tanner Gray and Colby Wilson have been writing music together for over ten years. The pair have drawn inspiration from many genres and eras — The Beatles, The Beach Boys, The Grateful Dead, Vampire Weekend, John Mayer, and Her's to name a few. The music that comes from Gray and Wilson has always boasted blood harmonies as well as thoughtful, invoking lyrics.
Post high school, Gray and Wilson took different paths. Gray attended Mississippi State University, while Wilson stayed in Birmingham. While at MSU, Tanner became acquainted with Chase Porter (bass) and Zach Corder (drums). Porter, Corder, and Gray would form and play in multiple ensembles while in school; always focusing on creating original music and developing a unique sound.
After graduating in 2015, Porter made his way to Nashville to begin a career in a city he loved while playing in a few bands and many songwriter rounds in his spare time. Gray and Corder made their post-graduate home in the panhandle of Florida, forming yet another group: The Graytones. They toured extensively in the region over the next two years. Wilson remained busy in Birmingham with his own original music group, Smoking With The Bandit.
In the Spring of 2019, Gray and Wilson were finally reunited when Gray found himself back in Birmingham as part of a career in craft beer. Corder's path took him to the Music City, catching up with Porter. Gray and Wilson picked up right where they left off in Alabama, and they soon felt a new project starting to take form.
As the duo recorded acoustic demos, they realized they needed a fuller sound, and the two kids from Birmingham reached out to their Mississippi-born rhythm section. The demos were shared north to Nashville, and once Porter and Corder heard what Gray and Wilson were doing, there was never a chance they could say no. In September of 2019, Certainly So was formed. Several months later, in January 2020, the group was introduced to producer/engineer Toby Hulbert. Hulbert had spent the last 8 years at Abbey Road in his hometown of London, England, and was currently in Nashville working alongside hitmaker Dave Cobb. Upon hearing the 'Certainly So' demos, he felt a similar sentiment as Porter and Corder did- he must be involved. Hulbert joined the team as producer. Certainly So and Hulbert gained access to East Avalon Recording Studio in Muscle Shoals through RCA's Colin Lott during April 2020. Over the next two months, Hulbert and Lott teamed up to produce and engineer four weekend sessions, recording what would be the band's debut album Future Self Only Dreams.
Ticket Price: $28 advanced / $30 day of show / $49 reserved loft seating (available over the phone 858-481-8140 or in person at our box office) (seating chart / virtual venue tour)
Not on the e-mail list for venue presales? Sign up to be a Belly Up VIP and you will never miss a chance to grab tickets before they go on sale to the general public again!
There are no refunds or exchanges on tickets once purchased.
All times and supporting acts are subject to change.