9:00PM
(Doors:

8:30PM

)
$25.00 - $44.00
Ages 21 and Up
This show is at Belly Up
143 S. Cedros Ave, Solana Beach, CA
Ticket Price: $25 advanced / $25 day of show / $44 reserved loft seating (available over the phone 858-481-8140 or in person at our box office) (seating chart / virtual venue tour)
Not on the e-mail list for venue presales? Sign up to be a Belly Up VIP and you will never miss a chance to grab tickets before they go on sale to the general public again!
There are no refunds or exchanges on tickets once purchased.
All times and supporting acts are subject to change.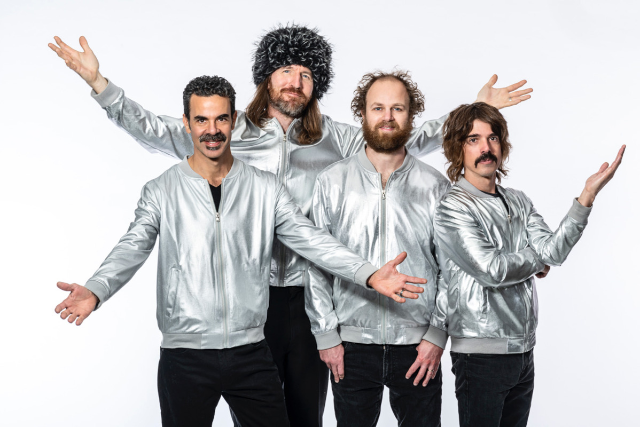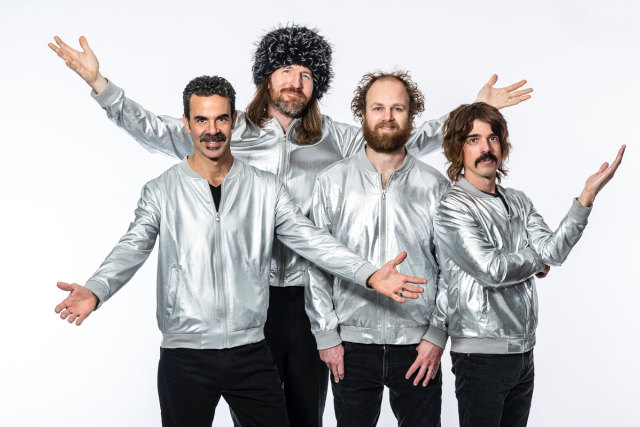 ALO
"ALO is a lot of things. Simply put, it's a rock band, a family, an artistic outlet, a community and a business. But that only scratches the surface of this 30-year musical vision quest," says Zach Gill, keys player for the beloved funk n' roll outfit that began in 1989 when Gill, Dan "Lebo" Lebowitz, and Steve Adams teamed up in their Bay Area hometown at the ripe old age of 13 to play music. "We've all been through so much together, there's a lot of trust," adds Lebo. "This long term relationship of ours is a beautiful thing." Before their senior year of high school the three had already recorded an album, and in keeping with their shared vision and rock n' roll dreams, they relocated as a band to Santa Barbara for college. After nine studio releases and nearly a couple decades of worldwide touring, ALO continues to defy the odds as they prepare to embark on their 14th Annual Tour d'Amour, and unleash Creatures Vol. 2: Weave, the second in a series of EPs.
With the release of Creatures Vol. 1: Spark in July 2019, ALO unveiled a fresh sound and a new lineup with the addition of friend and drummer Ezra Lipp (Phil Lesh & Friends, Stu Allen & Mars Hotel, Magic In The Other), who stepped in for longtime bandmate Dave Brogan. The decision to make a series of EPs worked well for the band, whose members live in different places, and whose schedules required quicker recording sessions. "We love the full-length album process, but these days there are so many different ways to get your music out there," Adams explains. "For us, the decision to make EPs was like, 'Why not try it? We like new things.' Just four songs to focus on each round in the studio. As it went, it was manageable and fun."
It's that innovative spirit that keeps ALO's fires of inspiration burning, along with their individual side projects and collaborations. Multi-instrumentalist Gill nurtures a solo career and records and tours with Jack Johnson, who the band befriended in college and who signed ALO to his label, Brushfire Records, in 2005. Bassist Adams has toured with many groups over the years including Nicki Bluhm & The Gramblers and Brett Dennen, and stays active in the Bay Area music scene. And along with solo and band-led work, guitarist Lebo performs with the Grateful Dead's Phil Lesh, Rock Collection, Doobie Decibel System, and more. When these lifelong friends come together to create, however, is when the magic happens, born from familiarity and experience, of all-night drives to gigs in vans, of shared destinies and inside jokes. And the evidence is in the lyrical, head-bobbing introspection of Spark, and in the smoldering, dance-worthy grooves of Weave. Both efforts encompass the band's multiple facets. Both translate beautifully for the band's legendary live performances. And both are primed for those mystical, mysterious jams.
"The idea is to inspire people," Lebo explains. "As a music listener, that's the music I tend to be drawn to, when I hear something that inspires me and gets me excited about life. That's what we're trying to do. As well as inspire ourselves as a band. If we can get ourselves there, then we can translate that to our audience." That idea has been more like a mission for ALO, to approach the music with a sense of freedom, and create a liberating space for their listeners. "We want people to feel free at our shows - to participate and join along, or just step into our world for a night and enjoy the ride," says Adams.
In February, the band will continue to set eager audiences free on their highly-anticipated 14th Annual Tour D'Amour, which traditionally benefits music programs in public schools, a cause close to each of their hearts. "In our school, in our town, we were able to be in choir, and play in a jazz band, and play in the jazz choir. There were bands and orchestras, by senior year I think I was in three music classes a day," recalls Lebo. "A lot of schools have had to cut their music programs because they don't have funding. Those music programs were so beneficial to us. That's the age when you get turned on to so much. We feel like supporting music programs is a way we can give back." "We often reflect on how important music education was in high school and how inspiring it was for us," adds Adams. "It gave us something to build on, and helped make that connection between education and career. It gave us something to invest in and believe in. It still amazes me to see that childhood dream still playing itself out."
"When the four of us are all in a zone together, it's really special," Lebo says of the ALO live experience. "I feel like that's what we're always shooting for at a show or in the studio, or even if we're all just hanging out in the van on the way to gigs." And that's what this band is, a collective whose sum is more powerful than its parts, and one that has proven that it can stand the test of time. "It feels old and new, classic and fresh," Gill concludes. "It holds tension and dreams and possibility in its folds. It's love and freedom collected, catalogued, then released back into the wilds from whence it came. It hopes to unveil something magical, something unheard of, something the world needs."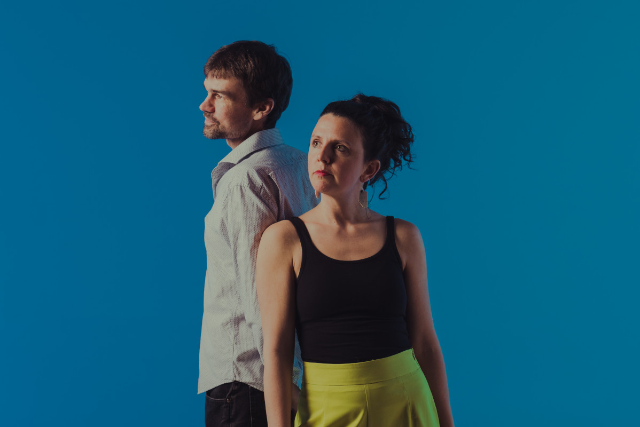 Sway Wild
Sway Wild is the artistic collaboration between internationally acclaimed indie folk-rockers Mandy Fer & Dave McGraw. Their exceptional vocal harmonies, coupled with Fer's pioneering electric guitar work, have become a vehicle to carry them around the world, sharing stages with the likes of Iron & Wine, Lake Street Dive, Gregory Alan Isakov, and Mandolin Orange. Sway Wild's infectious sound explores the corners of rock, pop, funk, worldbeat, and folk, but at its nucleus it is undeniably a music full of joy. It can squeeze the heart in your chest, it can draw tears from your eyes, and it can force you to get up and move your body; over and over, it somehow manages to do all three at once. Mandy Fer also tours as the lead guitarist for Grammy nominated songwriter Allison Russell and recently performed with Brandi Carlile and Jason Isbell.
Ticket Price: $25 advanced / $25 day of show / $44 reserved loft seating (available over the phone 858-481-8140 or in person at our box office) (seating chart / virtual venue tour)
Not on the e-mail list for venue presales? Sign up to be a Belly Up VIP and you will never miss a chance to grab tickets before they go on sale to the general public again!
There are no refunds or exchanges on tickets once purchased.
All times and supporting acts are subject to change.